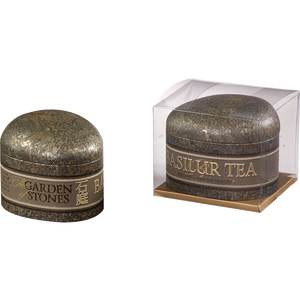 The Garden Of Stones
The Japanese garden of stones is one of the most inexplicable phenomena for the Europeans. Main principles of its creation are harmonious balance, originality and asymmetry. 'Basilur Tea" gives you a small Japanese Garden of Stones that will take you through ancient, traditions of the East.

Available in 100g, 75g and 50g loose leaf tea in metal tin caddies.
7016 Milk Oolong Tea 75g